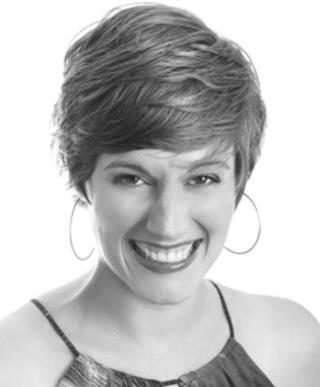 Megan Roth
Rosina
mezzo-soprano
Known for her "rich character portrayals" and "versatile voice," mezzo-soprano MEGAN ROTH is an avid performer of opera, oratorio, and art song.
Most recently, Megan performed in Little Women with MetroWest Opera, and was praised for her "warm and sonically sumptuous Meg." Other recent engagements include alto soloist in Bach's B Minor Mass and Gretchaninov's Passion Week, both with the Bach Chorale Singers of Lafayette, Indiana, soloist in de Falla's El amor brujo with the New Hampshire Music Festival, and alto soloist in Handel's Messiah with the Rhode Island Civic Chorale and Orchestra. Megan was a 2014 finalist in The American Prize Competition, both in the Chicago Oratorio Award and Opera Division categories. Megan is also the founder and artistic director of Calliope's Call, a professional art song performance group based in New England, which travels the country presenting unique and exciting programs of art song.
As an active collaborative musician, Megan has performed with several renowned national ensembles including the Grammy-winning ensemble Conspirare out of Austin, Texas, Seraphic Fire, Vox Humana, Yale Choral Artists, Cincinnati Vocal Arts Ensemble, Skylark Vocal Ensemble, and Boston Baroque. She also relishes collaborations with other artistic mediums and recently performed as guest artist with the Contemporary Dance Theatre at Indiana University and in a reprise performance with Nugent Dance at the Indianapolis Museum of Art performing Per te lascai la luce by Handel. She was also invited to give voice to the otherwise silent character Octavia in Britannicus, a play by Jean Racine at the American Repertory Theatre (A.R.T.), where she was acclaimed for "her gorgeously sung arias that act as haunting respites in this gripping drama."
On the operatic stage, Megan made her debut with Boston Midsummer Opera as Dorabella in Così fan tutte and was invited back to sing the Woman in the Jazz Trio of Bernstein's Trouble in Tahiti, where she was praised for her "lovely singing" and for being "most at home with her Andrews-Sisteresque routines." She reprised the role of Dorabella with Opera Providence the subsequent season. With Opera Boston, Megan sang the role of Francisca in Maria Padilla and covered Beatrice in Berlioz's Béatrice et Bénédict, after her debut the previous season as Amélie in La Grande Duchesse de Gérolstein. Other favorite roles include Costanza in the rarely performed L'isola Disabitata by Haydn with the Boston Neo-Politan Chamber Orchestra, Angelina in La Cenerentola with Opera del West, the cover for both Athamas and Ino in Handel's Semele in a collaborative production between Boston Baroque and Opera Boston.
On the concert stage, Megan has been the soloist in Mozart's Vesperae Solennes de Confessore with the Pioneer Valley Symphony and Chorus, Handel's Messiah with Commonwealth Opera and the Marblehead Festival Chorus, Vivaldi's Gloria with the Rhode Island Civic Chorale & Orchestra, Vivaldi's Gloria & Magnificat with the Concert Singers of Greater Lynn, Mozart's Regina Coeli and Credo Mass with the Mystic River Chorale and Orchestra, Bach's Magnificat with the Choral Art Society in Scituate, Massachusetts, the Duruflé Requiem, Mozart's Requiemand Vesperae Solennes de Confessore, selections from Bach's Weihnacht's Oratorium, the Haydn Missa Cellensis, Zelenka's Magnificat, and the Preatorius Puer natus in Bethlehem, all with the Marblehead Festival Chorus and Orchestra.
Ms. Roth holds an Artist Certificate in Opera and a Master of Music in Vocal Performance from Florida State University. Ms. Roth is also an accomplished violinist, and holds a Bachelor of Music with honor in Violin Performance from DePaul University.