2019 Performance
Stay tuned for more information
Please note: We must have an accurate list of our guests to comply with Virginia ABC laws. Consequently, we send invitations and request RSVPs, though we welcome anyone who would like to attend the opera. Please request to be added to the invitation list so we can get you up to date information!
2018 Performance
Rossini's ​Barber of Seville​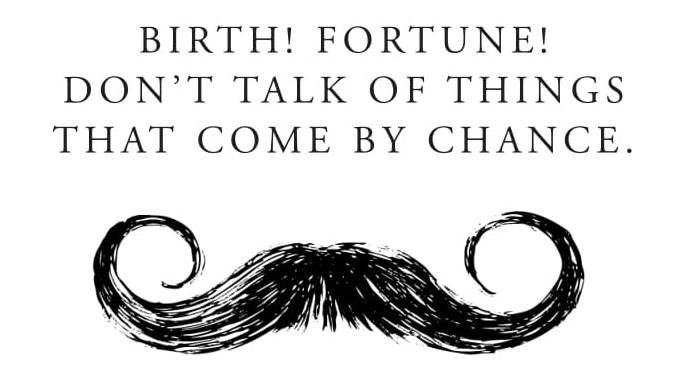 Saturday, June 16, 2018, 6:30 p.m.
413 Second Ave, Farmville, VA 23901
Tickets: $55 (includes supper and open bar)
Dress: Summer Semi-Formal
Electronic devices to stream English subtitles are welcome.
Megan Roth
Rosina
mezzo-soprano
Brandon Morales
Bartolo
bass-baritone
Jason Buckwalter
Fiorello, Ambrogio, Sergeant
baritone
James Harrington
Basilio
bass
Catrin Davies
Stage Director
Bill McMurray
Figaro
baritone
Kimberly Christie
Berta
soprano
About the Opera
For an opera whose music is likely the most recognizable in popular culture, Rossini's The Barber of Seville had an inauspicious beginning.
The third operatic adaptation of Pierre Beaumarchais' 1775 comic play of the same name, Rossini's version premiered in 1816, too closely on the heels of another composer's popular production. His friends disrupted the debut, and combined with ill-prepared actors, Rossini's opera seemed fated for early obscurity.
Yet the gentle comedy about separated lovers with its memorable music survived its disastrous start and became one of the world's most popular operas. The first, in fact, to be sung in Italian in the United States in 1825, this story of an enterprising barber and matchmaker graces Farmville this June.
Set in Seville, the opera begins with Count Almaviva serenading Rosina, a young woman who is closely watched by her older guardian, Doctor Bartolo. Fearing, though, that she may love his title more than him, the young count identifies himself as Lindoro, a poor student. Rosina appears briefly at her window before being hustled away by servants.
Heartbroken, Almaviva is discovered on the street by Figaro, Seville's barber and "fixer," who enters singing opera's most famous aria. Figaro tells the lovelorn nobleman that Bartolo wants to marry his ward himself, but that he can help Almaviva get access to the objection of his affection. He advises the count to disguise himself as a drunken soldier who is supposed to be billeted in Bartolo's house. Both leave, one more optimistic, and the other, richer.
In the meantime, Rosina thinks longingly of the "student" serenading her and decides to write him a letter. However, now wise to Almaviva's desire for his ward thanks to Rosina's gossipy music teacher Don Basilio, the doctor decides to marry her quickly. Figaro overhears this, and warns Rosina, who gives the barber and intermediary her letter for the disguised count.
Almaviva/Lindoro arrives at the Doctor's house disguised as a soldier and causes a ruckus in order to create a diversion so that he can woo Rosina. Bartolo foils the ruse by saying he is exempt from quartering soldiers. The count escapes arrest by discretely revealing his identity to the police and then leaves, but not before he exchanges letters with Rosina.
Figaro's next plan to get his benefactor access to Bartolo's house and Rosina involves disguising the "student" as a substitute music teacher. "Don Alonso" arrives and tries to win the suspicious Bartolo's trust by sharing Rosina's letter that he "found" and claiming that Lindoro is scheming to kidnap Rosina and sell her to Count Almaviva.
The music lesson begins, and after Rosina recognizes "Lindoro," they express their mutual affection. Figaro arrives to shave Bartolo and manages to steal the balcony key so that the lovers can elope that night.
Everything goes awry, though, when Basilio appears. The quick-witted barber manages to convince Basilio he has scarlet fever. However, Bartolo's suspicions are raised, and he requests a notary be sent so that he can marry Rosina that very night. The Doctor gains her assent by revealing to her the alleged plot of Lindoro and Almaviva. Distraught and vengeful, Rosina agrees to marry her guardian.
A storm mirrors the heroine's emotional turmoil, and after it quells, Almaviva and Figaro ascend to the balcony via a ladder. She confronts the former, who reveals his true royal identity. All is forgiven between the two ecstatic lovers, but an obstacle to their elopement is discovered when it's revealed that the ladder has been moved and that Basilio has arrived with the notary to marry Rosina to Bartolo.
When the music teacher and officiant enter Rosina's room, the quick-thinking Figaro tells the latter to marry Rosina and the Count. Basilio balks at being a witness until persuaded by a roll of cash and an ominous looking pistol by Almaviva. They are wed, and a crestfallen Bartolo accepts reality and blesses the young couple.
Featuring disguises among disguises and memorable aria after aria, the Summer Garden Opera is proud to share the comedy and music of The Barber of Seville with you this year!

Jackie & Chris Sadler
Kirsten Huber & Kevin Murphy
Richard Abbott & Paris Ceramics

Julie & Guy Dixon

Longwood Center for the Visual Arts

Mary Ann & David Pruitt

Real Living Cornerstone

Tory & Rob Wade
Stephanie Buchert & Charles White

Lonnie & Marion Calhoun

Joyce & Jim Davis

Candy & Chuck Dowdy

Larissa Smith Fergeson

Kristin & Trey Gee

Rachel & John Ivers

Jane & Lowry Kline

Emily Pilk

Virginia & Brad Watson

Joan & Walter Witschey

Jonathan & Laura Keohane

Neil Guma & Donna Tartt
Rebecca Sturgill and Bill Abrams

Rucker and Karen Snead

Chuck and Julie Ross

Stan and Linda Cheyne

Bill and Lila Reach

Fay Jean Royce

Lisa and Tim Tharpe

Angie and Wade Clements

Justin Pope and Maria Almond

Anne Latane Saunders

Joe Hines

Pat Anthony Lannutti

Potomac Healthcare Solutions
Others
Naomi and Greg Tsigaridas
Jennifer Wall
Cynthia Wood
Aramark
The Fishin Pig
Longwood B&B
Green Front Furniture—Den and Dickie Cralle
Letterpress Communications
Board Members
Harlan Horton, President
Christopher Swanson, Vice-President and Music Director
Kevin Wetzel, Director of Artistic Activities
Kerry Mossler
Julie Ross, Treasurer
Rob Wade
John Miller
Kirsten Huber
2015
Donizetti's L'Elisir D'Amore
Previous Performers
| | |
| --- | --- |
| Jason Buckwalter, baritone | 2014, 2015, 2016, 2017 |
| Lisa Edwards-Burrs, soprano | 2013, 2014, 2015, 2016 |
| Adam Caughey, tenor | 2012 |
| Jennifer Capaldo, mezzo-soprano | 2010, 2011 |
| Kim Christie, soprano | 2017 |
| Fran Coleman, soprano | 2014, 2015 |
| Jan Cornelius, soprano | 2010, 2016 |
| Catrin Davies, mezzo-soprano | 2017 |
| Jared Dawdy, baritone (understudy) | 2013, 2015 |
| Kevin Doherty, baritone | 2011, 2012, 2014 |
| Kyle Ferrill, baritone | 2013 |
| Lexa Ferrill, mezzo-soprano | 2013 |
| Sarah Fitch, mezzo-soprano | 2012, 2014 |
| Ben Leclair, bass | 2016, 2017 |
| Scott MacLeod, baritone | 2010, 2013 |
| Lisa Lockhart, soprano | 2012 |
| Bill McMurray, baritone | 2011, 2014, 2015 |
| Chris Swanson, tenor | 2010, 2011, 2012, 2013, 2014, 2015, 2016, 2017 |
| Kevin Wetzel, tenor | 2010, 2011, 2012, 2013, 2016, 2017 |
| Jordan Wiley, actor/tenor | 2014, 2015 |
| Erin Wind, mezzo-soprano | 2011 |
| Katy Wolfe Zahn, mezzo-soprano | 2010, 2011, 2012, 2013, 2014 |
| Lisa Kinzer, pianist | 2010, 2011, 2012, 2013, 2014, 2015, 2016, 2017 |
| Pam McDermott, chorus master | 2014, 2015, 2016, 2017 |
| Catrin Davies, stage director | 2017 |
| Kevin Wetzel, assistant | 2017 |